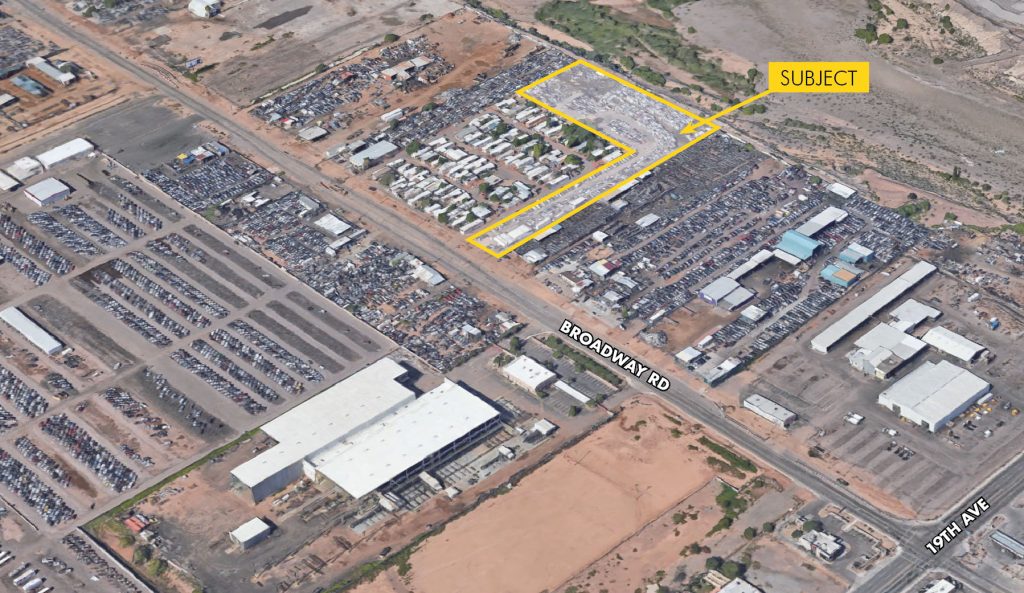 The sale of a 4 Acre Industrial site with approximately 2,988 SF of buildings, Zoned A-2 Heavy Industrial was recently recorded. The location of the property is 2104 W. Broadway Road in Phoenix, AZ. The property sold to All Japanese Auto Parts. The seller was George and Gladys Chi. The sales price was $1,000,000.00 which equates to $5.74/SF based on land value.
Patrick Sheehan of Rein & Grossoehme represented the buyer and Seller. Patrick specializes in sales and leasing of industrial property.
Rein & Grossoehme specializes in the sale of investment properties and retail, office and industrial leasing.
Related Posts