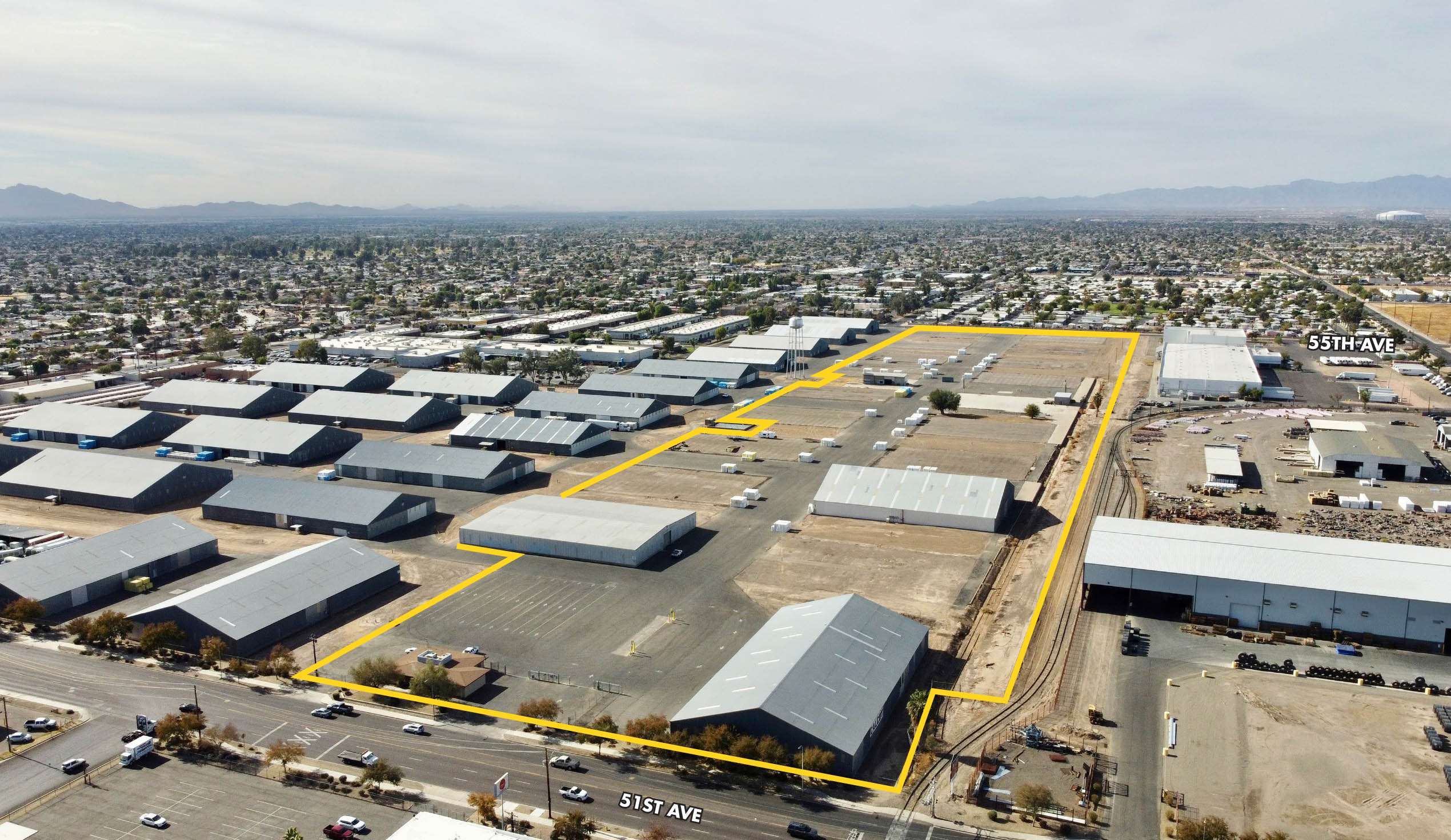 The sale of 5220 N 51st Ave, a 33.5 acre fully paved site with 90,000 SF of metal buildings was recently recorded. The location of the property is 5220 N 51st Ave in Glendale, AZ. The property sold to Industrial Outdoor Ventures. The seller was Calcot, LTD. The sales price was $9,500,000 which equates to $6.51 per square foot. Patrick Sheehan and Max Schumacher are now marketing the entire site for lease on behalf of Industrial Outdoor Ventures.
Patrick Sheehan and Max Schumacher represented both the Buyer and the Seller in this transaction.
Rein & Grossoehme specializes in the sale of investment properties and retail, office and industrial leasing.
Related Posts